Diplomierter Tanzmeister und Choreograph, Komitee-Tanzmeister Wiener Opernball 2019, Umgangsformen-Coach, Energetiker-Masseur, Werbegrafik-/Webdesigner
Modern Manners
Whether individual coaching or group seminars - Improve your manners in short workshops or full-day seminars, and profit in your job, in job interviews or at social events.
Social Dance and Motion Practice
Social Dance as a wonderful leisure time with a tailor made program for you and Motion practice in case of lack of exercise or as a supplement to existing therapies.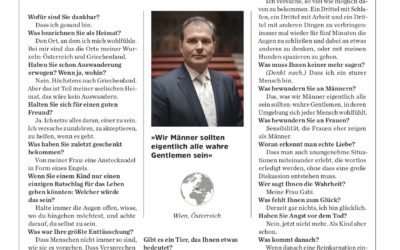 In der aktuellen Februar-Ausgabe der Zeitschrift GEO wurde mir die Ehre zuteil, in der Rubrik "Weltbürger" präsentiert zu werden. Ich danke Herrn Martin Zinggl für die besonders gelungene Transkription des Interviews. 
read more
Taping
Kinesiological taping as supplement to other forms of therapy for more effectivity
Dorn-Breuß
The gentle spine method to solve eddy blockages.
Reiki
Reiki is of Japanese origin and is translated with"universal or universal life energy"" übersetzt.
Arolo
An energetic system that allows the location of the cause of diseases to be located.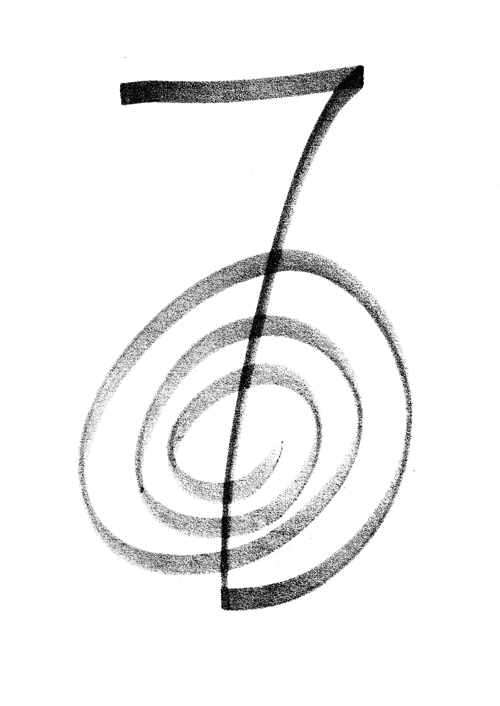 Business Printouts
with existing logo(s)
Prerequisite for the design of printing materials are basic elements such as logos, lettering, illustrations and textual content. Form families are composed of basic design and individual printing grades. Form guidelines can also be included in CD manuals.
Broschures, Booklets
with existing logo(s)
Brochures are developed in two stages:
Basic design (number of sample pages by agreement) and
Detail design depending on the actual size. Prerequisite for the design of printing materials are basic elements such as logos, lettering, illustrations and textual content.
Leaflets, folders, direct mail
with existing logo(s)
4-part direct mails consist of envelope, letter, folder and reply card. Prerequisite for the design of printing materials are basic elements such as logos, lettering, illustrations and textual content.
Ads, listings for products and services
with existing logo(s)
The development of an ad campaign takes place in two stages:
Basic design with an agreed number of patterns in one to three design lines.
Detail design.
The amount of work depends on the number of actual used subjects. The graphic design is based on provided photos and illustrations or they are produced according to the designs. The fees refer to the present text conception or texts.
About me
Born in Vienna in 1975, I came in contact with ballroom dancing in the Elmayer dance school while I was still at school. First as a student of Dir. Robert Hysek and also his successor, Dir. Rudolf Peschke, I soon became one of the assistants of the dance teachers Irmgard Helena Morakis and Andrea Kalser. The lessons in the well-known youth dance classes - first as an assistant, later as a state-certified dance teacher and diploma dance master and as a stv. Director - shaped my work until my departure at the end of 2016. The special fascination of the Viennese Balls soon aroused so much interest in me, that cooperation in the choreography of many opening ceremonies was simply unavoidable. Opera Ball, Ball of the Vienna Philharmonic, Jägerball, Ball of the Viennese Coffee House, Juristenball, Fête Impériale, Ball of the Int. Atomic Energy Agency (IAEA Staff Association Ball), Ball of the WU, Pharmacieball, etc ... and various balls abroad (for example in Romania, Carlsbad, Kaiserball in Munich) were soon in the calendar every year. The creation of many choreographies for the respective opening committee became my hobbyhorse, not least due to the influence of my later training teacher Klaus Mühlsiegl ...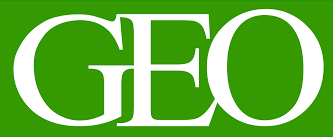 "Wir Männer sollten eigentlich wahre Gentlemen sein." Dominik Truschner
"Dominik Truschner war übrigens auch heuer wieder extra für die Choreographie des Eröffnungskomitees angereist."
"Zur Eröffnung aufgespielt wurde von der Wiener Klangvereinigung unter Leitung von Gerald Mayr, das Jungdamen- und Jungherrenkomitee dirigierte Tanzleiter Dominik Truschner."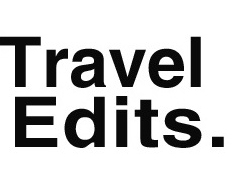 "The words swirl round and round as I take to the floor for a waltz lesson with Dominik Truschner. He was a great teacher however." Travel Edits
Diese Webseite ist nicht für Internet Explorer optimiert.
Liebe Webseiten-Besucher!
Aufgrund der Tatsache, dass Microsoft den Internet-Explorer seit 2015 nicht mehr weiterentwickelt bzw. aktualisiert, ist diese Webseite nicht für IE optimiert.
Die Programmierung dieser Webseite entspricht den neuesten Webstandards, die von Microsofts IE leider nicht mehr zur Gänze unterstützt werden. Eine für IE ausgelegte Programmierung würde für Besucher dieser Website erhebliche Sicherheitslücken aufweisen.
Zitat Microsoft:
"Wir unterstützen keine neuen Webstandards dafür und obwohl viele Websites einwandfrei funktionieren, testen Entwickler derzeit im Großen und Ganzen nicht für Internet Explorer."
This website is not optimized for Internet Explorer.
Dear visitors!
Due to the fact that Microsoft no longer develops and updates the Internet Explorer since 2015, this website is not optimized for IE.
The programming of this website complies with the latest web standards, which unfortunately are no longer fully supported by Microsoft's IE. Programming designed for IE would have considerable security gaps for visitors to this website.
Quote from Microsoft:
"We're not supporting new web standards for it and, while many sites work fine, developers by and large just aren't testing for Internet Explorer these days."